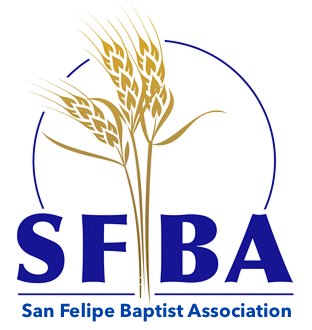 many churches - one mission
GC3 MISSION SUMMIT IN COSTA RICA
"Mobilizing the Church Around the Great Commission and the Great Commandments"
October 25-28, 2018

Engage in 3 days of:
Practical teaching around missions strategies

Dynamic worship led by the Vida Abundante Worship Team

Inspirational testimonies of God's work around the world
Please contact our office for more information.
​
Where: Vida Abundante Heredia
Heredia, Costa Rica
Central America
https://www.facebook.com/VidaHeredia
GC3 2018 Promotional Video
Registration Cost:​
Early Bird: April -May $175
Regular: June-Aug $199
Late: $225
registration includes: All Session Access, Concert , Airport transfer, Hotel to Church Shuttle, & Most Meals.
Registration Steps
Submit Registration Form (one per person)

Mail or make online payment of registation Fee

Make your airline reservations

Once we receive your registration form and payment, we will contact you about lodging choices at one of the two host hotels.

(you will be responsible to pay the hotel directly for your lodging)
Heading 1
Summit Schedule
Thursday, October 25
6:00 pm Dinner at Church​
7:00 pm Opening Worship Session 1
​​
Friday, October 26
12:30 pm Lunch​
2:00 pm Afternoon Worship Session 2​
2:30 pm Break​
2:45 pm Breakout Session 1​
3:45 pm Break​
4:00 pm Breakout Session 2​
5:00 pm Break​
5:30 pm Dinner​
6:00 pm Willie Mago in Concert ​
7:00 pm Evening Worship Session 3
Saturday, October 27
8:00 am Breakfast
9:00 am Morning Worship Session 4
10:30 am Break
10:45 am Panel Discussion
12:00 pm Lunch
1:30 pm Breakout Session 3
2:30 pm Break
2:45 pm Breakout Session 4
4:00 pm Evening Break
Rest, Fellowship, Dinner, Visits to ministries of Vida Abundante
Sunday, October 28
8:00 am Breakfast
9:00 am Morning Worship Session 5
10:30 am Break
11:00 am Morning Worship Session 6
12:30 pm Lunch
1:00 pm Afternoon Break
5:00 pm Dinner
6:00 pm Evening Worship Session 7
Breakout Topics:
Darrell Horn: "The Power of Bible Storying for Evangelism in Oral Cultures"
Mark Johnson: " Challenges and Opportunities for Great Commission Advance in Latin America"
Rebecca Munoz: " Opportunities for Women in Missions and Ministry"
Antonio Munoz: "Missiological Implications of Reaching a
Post-modern
World"
Mark and Susan Pfeiffer: "Sharing the Gospel with Muslims"
Stuart Sheehan: "Multiplying the Truth: A Great Commission Approach to Leader Training"


Click the video below to see highlights of the GC3 Mission Summit 2016.